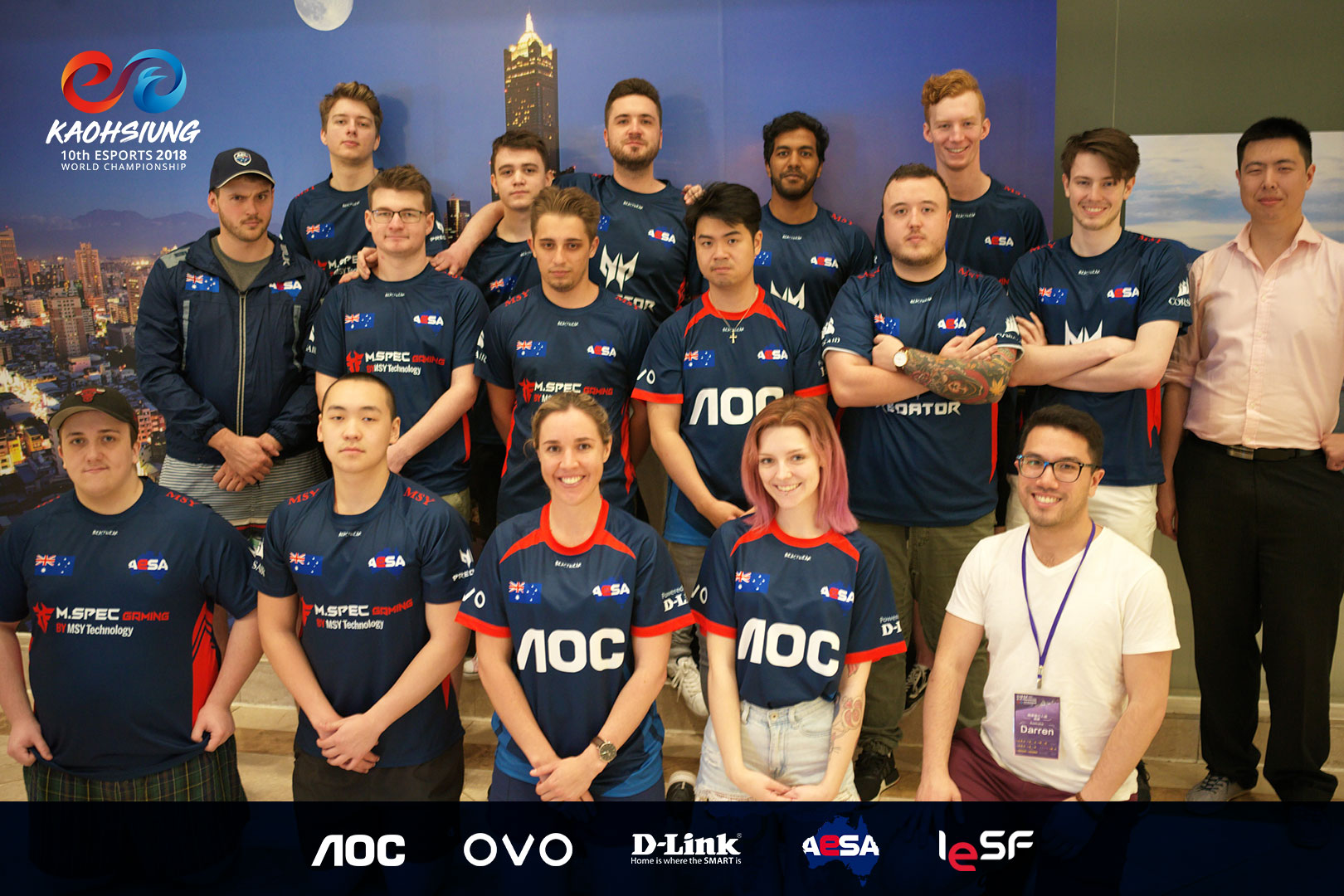 The 10th Esports World Championships begins today with teams from 38 countries coming together in Kaohsiung City, Taiwan to play off in the Kaohsiung City Arena. The Esports World Championship is hosted by the International Esports Federation (IESF) annually drawing the world of esports together under a banner of unity and peace. This year the Taiwanese government has stepped up to host the event and will be putting on the largest event in the 10 year history of the Esports World Championship.
Team Australia will be represented by Ground Zero Gaming in CS:GO, Team Nibbies in League of Legends and Dee-on Grey in Tekken 7.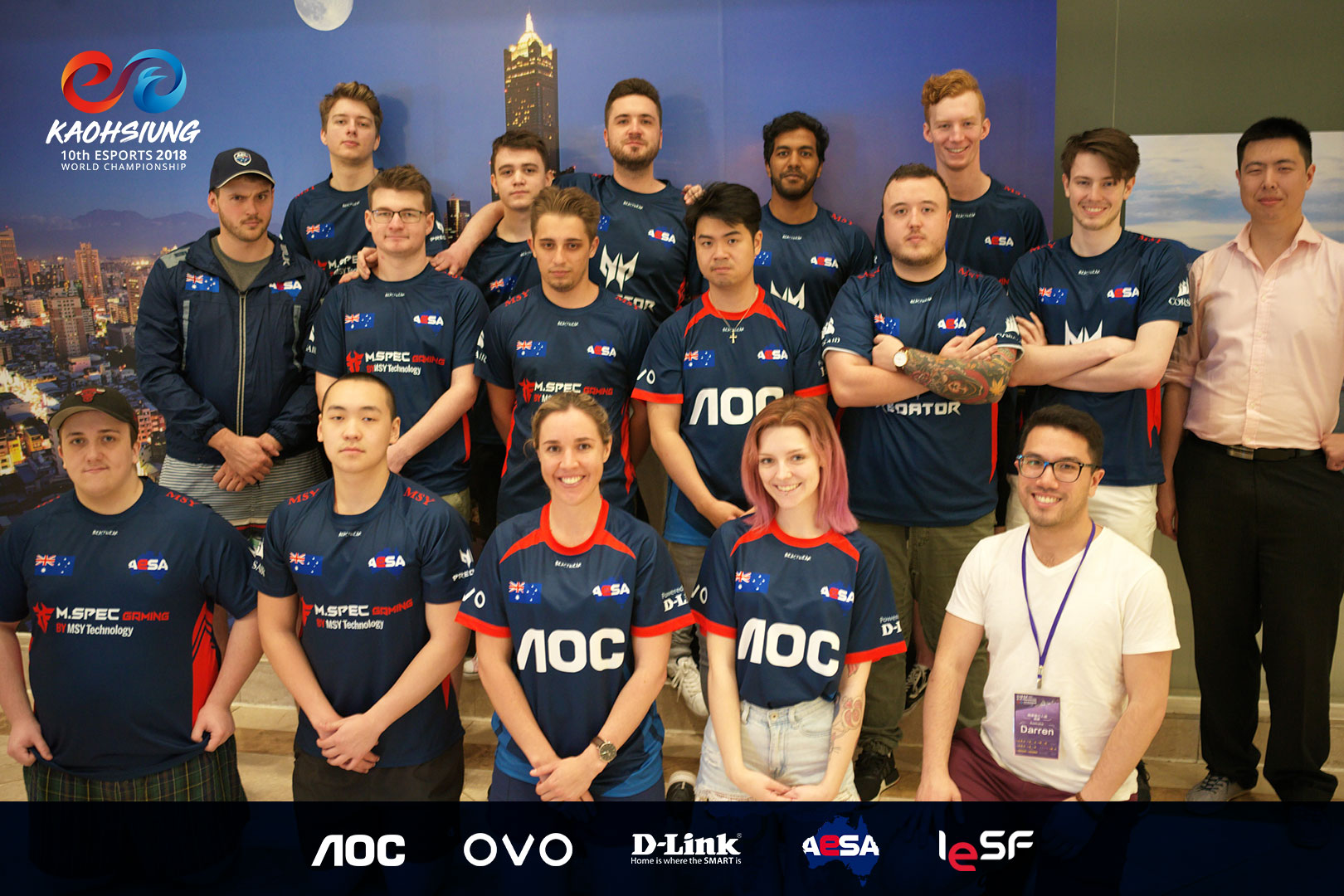 This year the qualifiers where held in two series, with both CS:GO and League of Legends concluding their grand finals at the Animaga convention in Melbourne whilst Tekken 7 concluded at the Esports Conference in Sydney.
The qualifying teams have earned the right to wear the national uniform and will go down in the hall of fame as Australia's 2018 national team!
Join use in wishing them the best of luck as they prepare to take on the world!
Official broadcasting of the event will start from 19:00 (GMT+8) on November 9th with the opening ceremony. An international broadcast is available via the IESF's official Youtube and Twitch channels..
YOUTUBE: (https://www.youtube.com/iesfinternationalesportsfederation) TWITCH: (https://www.twitch.tv/iesf_tv).
More information on the World Championships, can be found in the following link https://www.ie-sf.org/