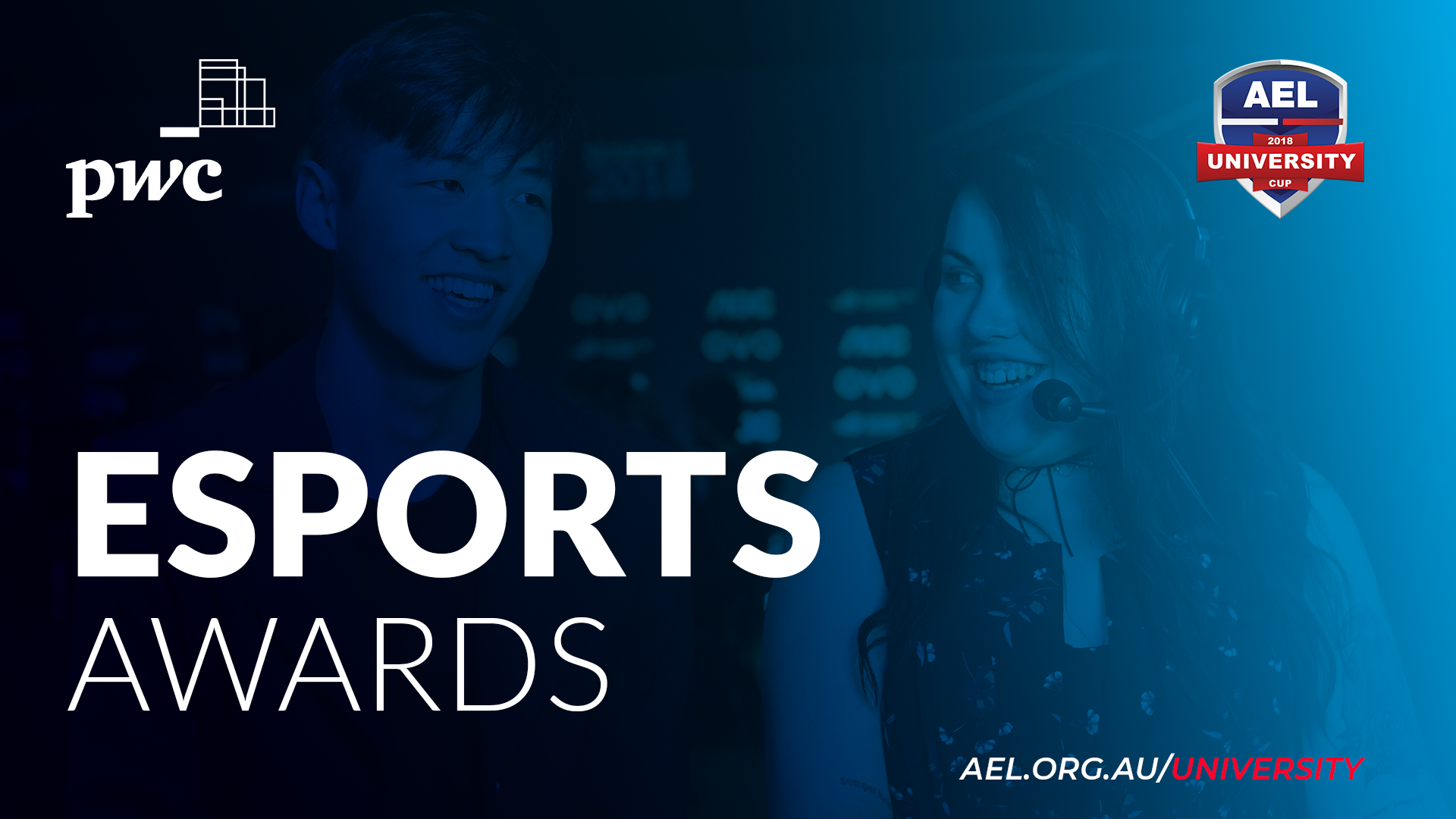 The PwC Esports Awards have been opened for submission.
https://form.jotform.co/82958523968880
PwC Australia have been working with the AEL and the AESA University Committee to implement a program that recognizes the contributions, achievements and initiatives of University esports clubs and students in Australia.
The awards include the following categories:
Diversity: This award recognises the club with the most innovative approach to strengthening diversity and inclusion in the club. Clubs are able to demonstrate a strong commitment to diversity and inclusiveness through their promotional activities, current practices, behaviour and policies.
Best Practice: This award recognises the club that demonstrates industry best practice. Clubs are able to demonstrate effective governance, management, conduct, servicing members and innovative efforts taken to improve the esports status quo.
Sustainability: This award recognises the club that demonstrates commitment to the sustainable growth and development of their club and the esports industry as a whole. Clubs are able to demonstrate initiatives that encourage and maintain growth. This could be through internal measures or marketing initiatives. How are you making an impact for sustainable growth and development?
Most Valuable Person: This award recognises a high performing student or player. Clubs are able to demonstrate how their nominee contributed to their success, the dedication of the nominee, displays of sportspersonship and skill, or initiatives introduced.
PwC Australia are sponsoring the AEL to support university esports and have established a dedicated committee who are working with the AEL to actively support student participation in the league, promote best practice and governance.
Read the official press release here.
Submissions are welcome either directly or from any member of the community who wish to nominate a University esports club or student. Eligible to University clubs and students only.
The AESA University Committee is an initiative to improve the overall representation, unity and growth of Australia's University esports space.