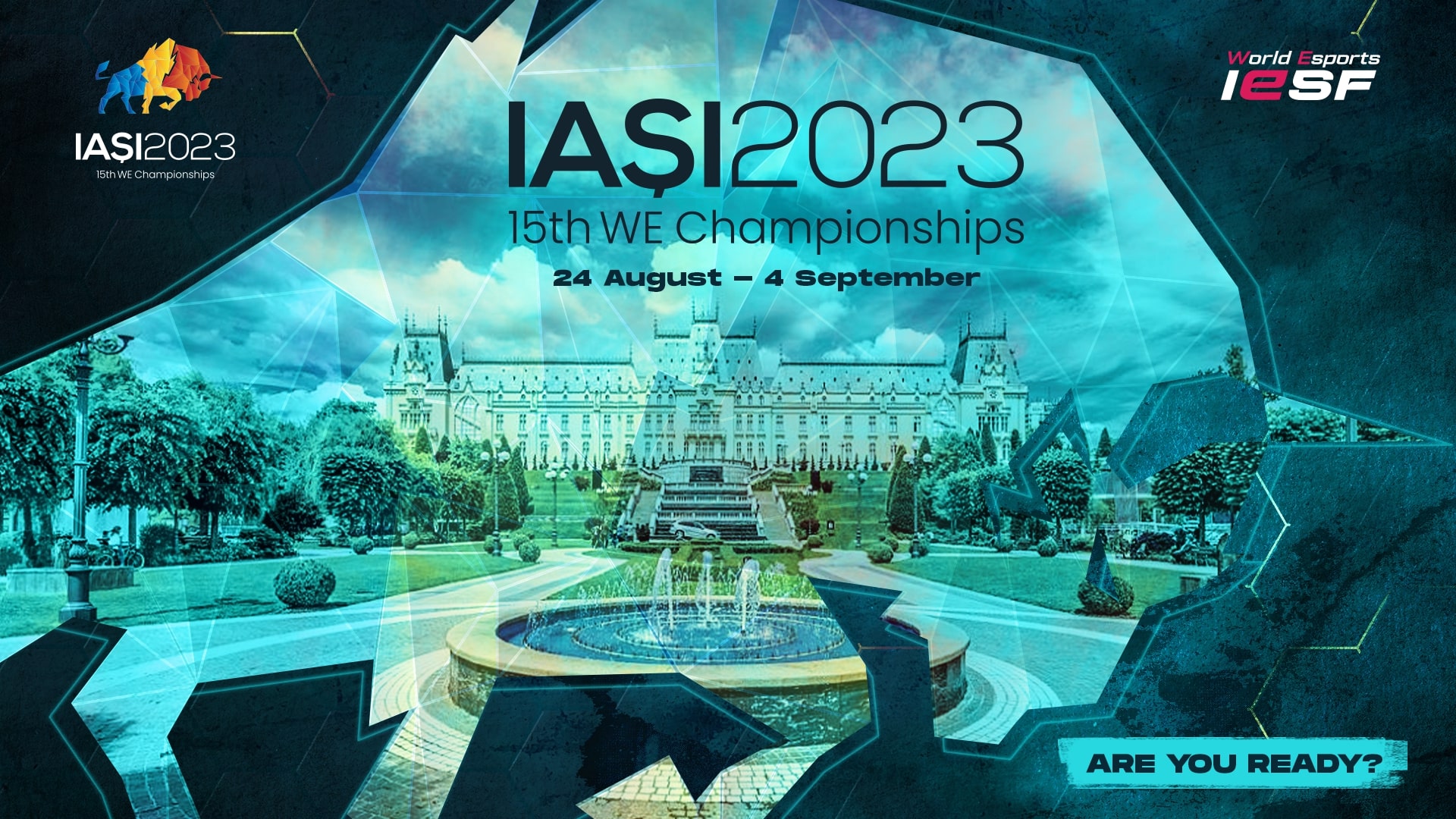 Request for Proposal Overview
AESA is seeking a suitably qualified entity or organisation (Tenderer) to assist in the hosting and delivery of the 2023 IESF Australian National Qualifiers. It is expected that the Tenderer will have experience in the delivery of esports tournaments in Australia including the ability to finance and/or raise revenue to cover associated expenses.
What are the IESF Australian National Qualifiers?
The IESF Australian National Qualifiers are AESA's annual selection event to determine the players that will represent Australia in the International Esports Federation's World Esports Championship (IESF WC) event. This year taking place in Iași, Romania between 24th August and 4th September 2023.
Six game titles will be contested at 2022 IESF WC:
• Counter-Strike: Global Offensive (PC) with both an Opens and Womens track
• Dota 2 (PC)
• eFootball (PS5)
• Tekken 7 (PS5)
• PUBG Mobile (Mobile)
• Mobile Legends: Bang Bang (Mobile)
The national trials must be completed by 31st March 2023 with all player information, including passports and a post event report submitted to the IESF.
The selected players will go on to play in the Asia regional qualifier event between May and June, with the winning teams from the regional event progressing on to the World Finals event.
How to submit a response to this RFP.
Please first download and read the attached documents.
To be considered as an Approved Tenderer, please complete and return Part C and D no later than two (2) business days prior to the Closing Date Friday, 27th January 2023 11:00PM (AEDT) via email to info@aesa.org.au
AESA is under no obligation to respond to unsuccessful submissions.
Information Session
The AESA will host a public information session on Thursday the 12th January 2023 at 4:00pm AEDT.
This expected to run for 30 minutes with additional time for Q&A available as required.
The briefing will be held via Discord: https://discord.gg/bw4t2chuuV
Please use the #permission-req channel to let our team know you are joining for access to the briefing.
Volunteering
If you are interested in volunteering to support the delivering of the 2023 IESF Australian National Qualifiers please fill out this form and a member of the AESA will be in touch to discuss how you can help: https://form.jotform.com/230066713480855
Updates
13.01.2023
Additional information has been sent by the IESF to the AESA covering:
Minimum competition requirements:

4 teams for team game titles being CS:GO and Dota 2;
8 players for single game titles being Tekken 7 and eFootball;
9 teams for Battle Royale game titles being PUBG: Mobile.

Broadcast Requirements:

Minimum of 1 stream per game title;
Minimum of 2 hours broadcast time;
Use and adapt the broadcast templates and overlays provided for streaming;
Required Logos: National Federation (AESA), IESF, IASI WEC23 and game titles.

Marketing requirements:

Minimum of 1 post per week (4 posts monthly) on all social media platforms (Instagram, Facebook & Twitter preferred);
Use and adapt the design guidelines and templates provided by IESF;
Minimum 3 stories on Instagram per week (12 stories per month);
Reshare IESF valuable content to increase brand awareness;
Use hashtags: #WorldEsports #IASI2023 #WEC23 #IESF;
Tag IESF's social media accounts;
Required Logos: National Federation (AESA), IESF, IASI WEC23 and game titles.
30.01.2023
Due to late notice from the IESF for Regional Qualifier operations, an extension is being made for submissions to the RFP until the 1st February 2023 11:00pm AEST.
—
For more details or questions concerning the National Qualifiers or RFP process, email: info@aesa.org.au
---
RFP Documents:
Current
Old versions