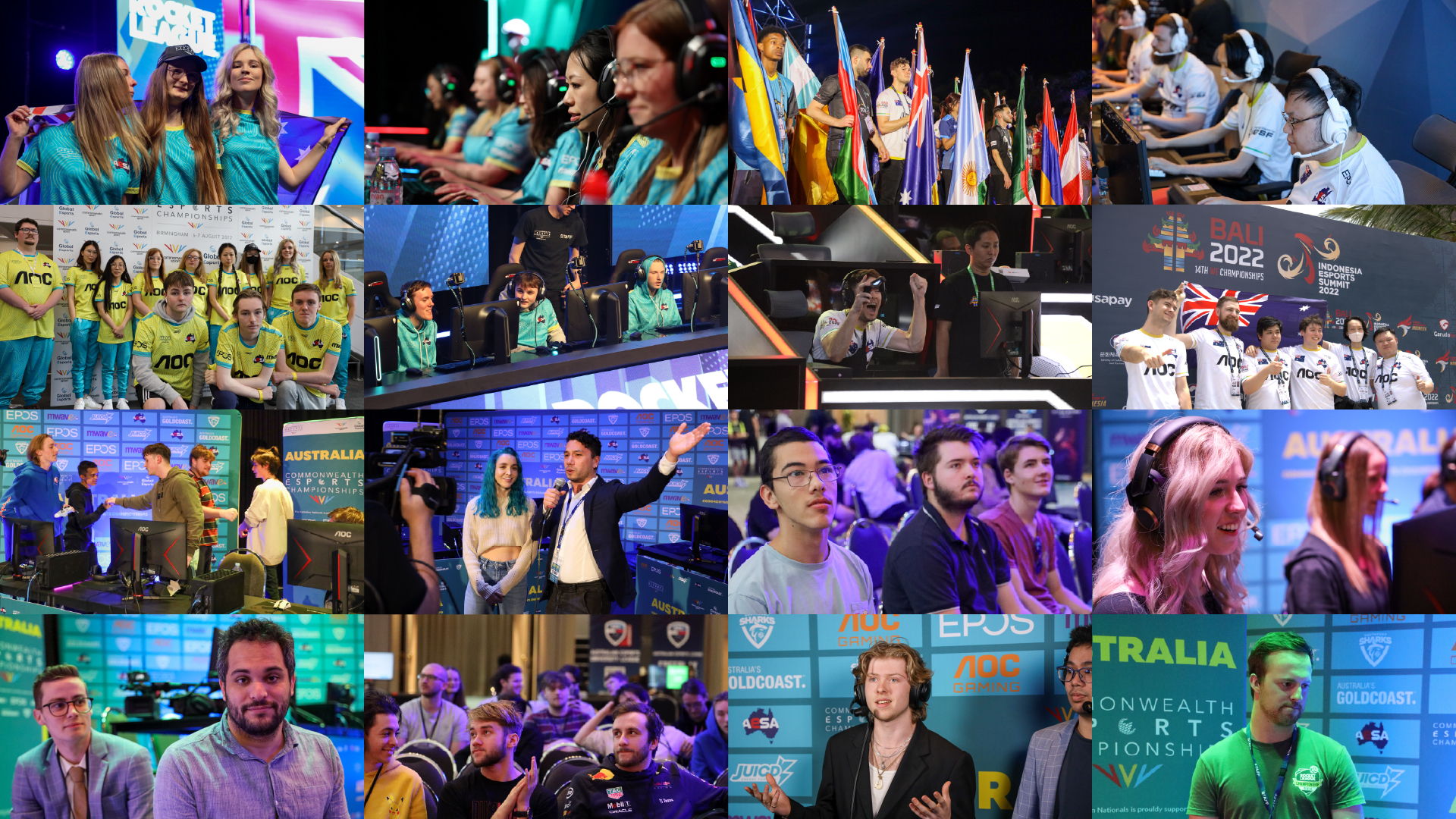 President's address by Darren Kwan:
In 2022 the Australian Esports Association experienced one of its biggest years since inception in 2013. As a major highlight the AESA oversaw the national qualifiers for the Birmingham Commonwealth Esports Championships (CEC) Australian national team and a major uptick in interest from both internal and external industry stakeholders.
This was also an exciting year for women in esports with the CEC Australian Rocket League womens team taking home Bronze medals and the CEC Australia Dota 2 womens team making it through groups and contesting Bronze.
As I reflect on the year that was 2022, the AESA came together to achieve a number of objectives including:
Hosting National Qualifiers for the Birmingham Commonwealth Esports Championships
Hosting National Qualifiers for the Bali 14th IESF World Esports Championships
Hosting National Qualifiers for the Istanbul Global Esports Games
Hosting the 2022 Esports Australia Summit as part of the Melbourne International Games Week
Enhanced international relations through the Global Esports Federation and in particular with Esports Canada, France Esports and the Esports Federation of India
Continued to develop a close and strategic working relationship with the New Zealand Esports Federation
Achieved a number of critical milestones towards enhancing and developing the AESA, now ready for implementation in 2023
The Birmingham Commonwealth Esports Championships was a major turning point for Australian esports being the first major international sporting event that included Australian participation. Being supported by the Commonwealth Games Federation this also drew attention to esports from external stakeholders, mainstream media and improved general awareness of esports from the mainstream gaming community.
Australia's inclusion and the hosting of the national trials is an achievement I'm extremely proud of, to see gamers competing as part of a Commonwealth Games event was a culmination of years of hard work and advocacy for Australian esports. The many sleepless nights and hard push to bring this together was rewarded by being able to see a wonderful group of gamers take the stage to represent Australia and make history.
The national trials was an exciting achievement with Major Events Gold Coast coming to the table to support hosting the national trials in partnership with Southport Sharks, Critical Hit Entertainment, Rocket League Oceania and Esports Media House.
Take a look at the national trials through this photo album here: https://www.facebook.com/media/set/?set=a.5487077521312899&type=3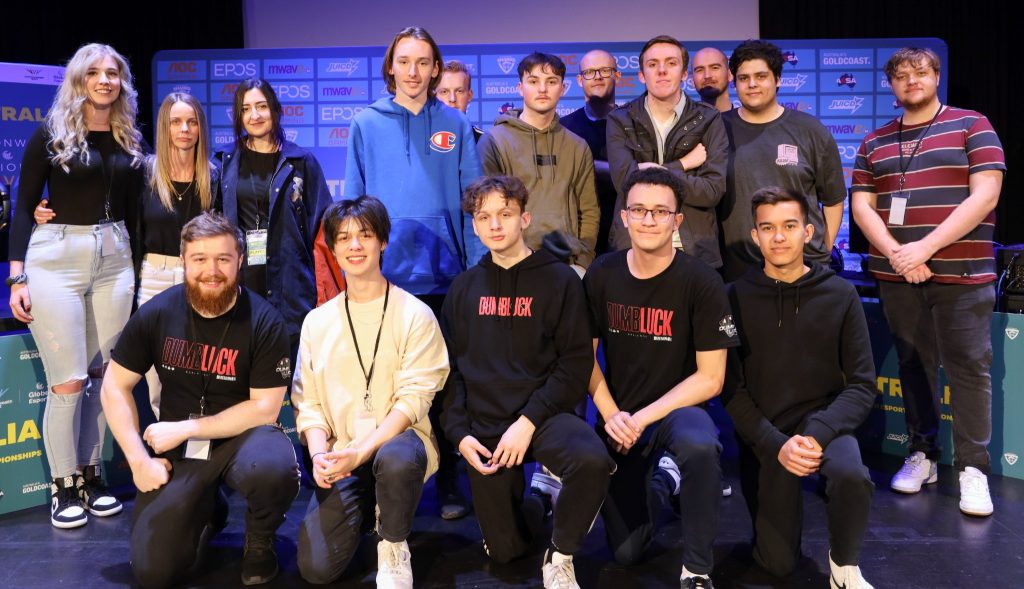 With this support the AESA was able to source and support teams for Dota 2 Womens, Dota 2 Opens, Rocket League Womens and Rocket League Opens. A special mention goes to national trials and team sponsors AOC Monitors, EPOS, Mwave Computers and JUICD Energy who without the Australian campaign to the CEC would have been fraught with challenges.
The global event in Birmingham was an exciting mixing of many worlds, a highlight for me was seeing general Commonwealth Games attendees checking out the esports arena as Birmingham was abuzz with travelers from all over the world. Notably the energy and effort the local organising team and Global Esports Federation had taken to host such an incredible event, look after the athletes and bring the gaming world together with the Commonwealth Federation led to the delivery of one of the esports highlights of my career. Creating some of the greatest gaming memories I will treasure.
The Australian commonwealth esports team comprised of the following incredible athletes, with our Dota 2 Opens team unfortunately not being able to make it to the world stage:
In Rocket League Opens we had Joshua "Kaka" W, Finn "Finn" M and Tai "Shorez" K
In Rocket League Womens we had Ayla "Habulouss" B, Zoe "Pinkjelly" A, and Morgan "QueenMorgie" M
In Dota 2 Womens we had Antonia "Jakino" C, Fern "Icey" B, Lynley-Ann "Rin" D, Kate "Wegs" W and Lisa "Pooding" L
You can see their full profile here: http://www.aesa.org.au/commgames/
A photo album can also be found here: https://www.facebook.com/media/set/?set=a.458887922949511&type=3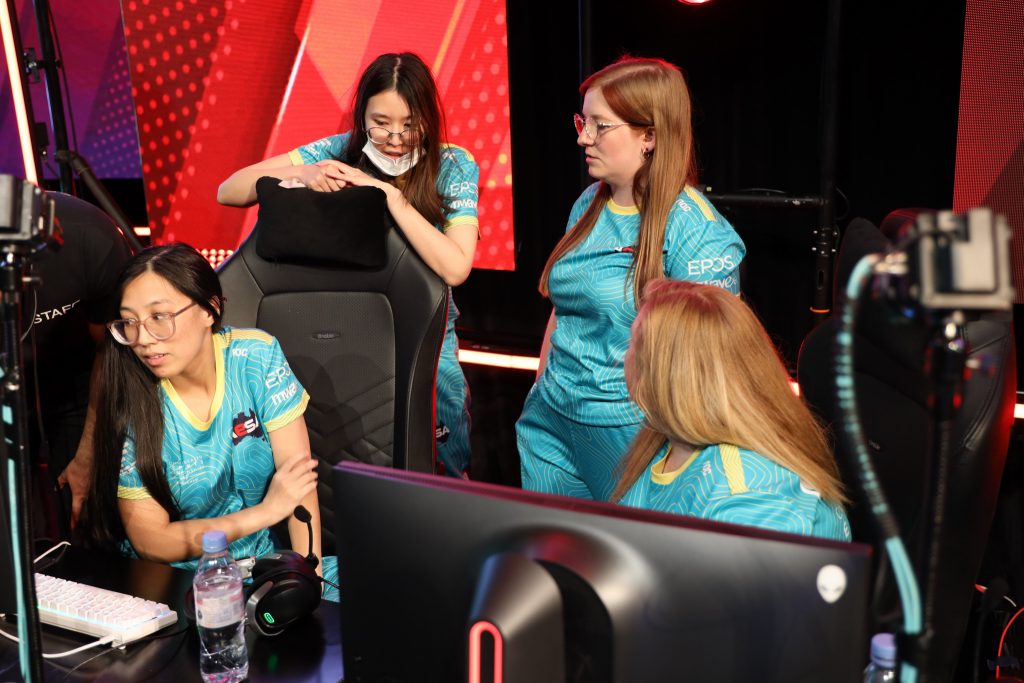 The next major international event was the International Esports Federation's 2022 Bali 14th World Esports Championships hosted by the Indonesian government. A country that has recognised esports as an official sport with inclusion into their national olympic committee and formalised government support.
This event saw over 100 nations send athletes to the 'island of the gods' to compete in a variety of games including Dota 2, CS:GO, PUBG: Mobile, Mobile Legends: Bang Bang, Tekken 7 and eFootball. Australia's national team saw representation in Dota 2 and Tekken 7.
Historically the IESF is one of the longest running international esports federation groups running a world championships that sees nationally representative teams competing. The event was an incredibly unique and transitional moment for the IESF world with a $500,000 prize pool across all games, a massive athlete village and multiple stages held beach side. The Indonesian hosts demonstrated incredible hospitality supported by a large amount of dedicated resources to executing the event and looking after their international guests.
In addition to the tournament the event provided a chance for delegates from each country to gather and share their passion for esports whilst also discussing many of the achievements, developments and challenges facing esports industry in their respective nations.
The Australian national team managed to break out of groups in both Tekken 7 and Dota 2 but ultimately could not make it into any of the medal games, the team was comprised of the following talented athletes:
In Dota 2 Opens we had Phuc "thebonzoshow" N, Tien "Tn" N, Kyle "Spag" W, Thomas "TheLast" A and Calvin "Rini" C
In Tekken 7 Opens we had William "Bobby" B
You can see their full profile here: https://www.aesa.org.au/2022iesf/
A photo album can also be found here: https://www.facebook.com/media/set/?set=a.514067344098235&type=3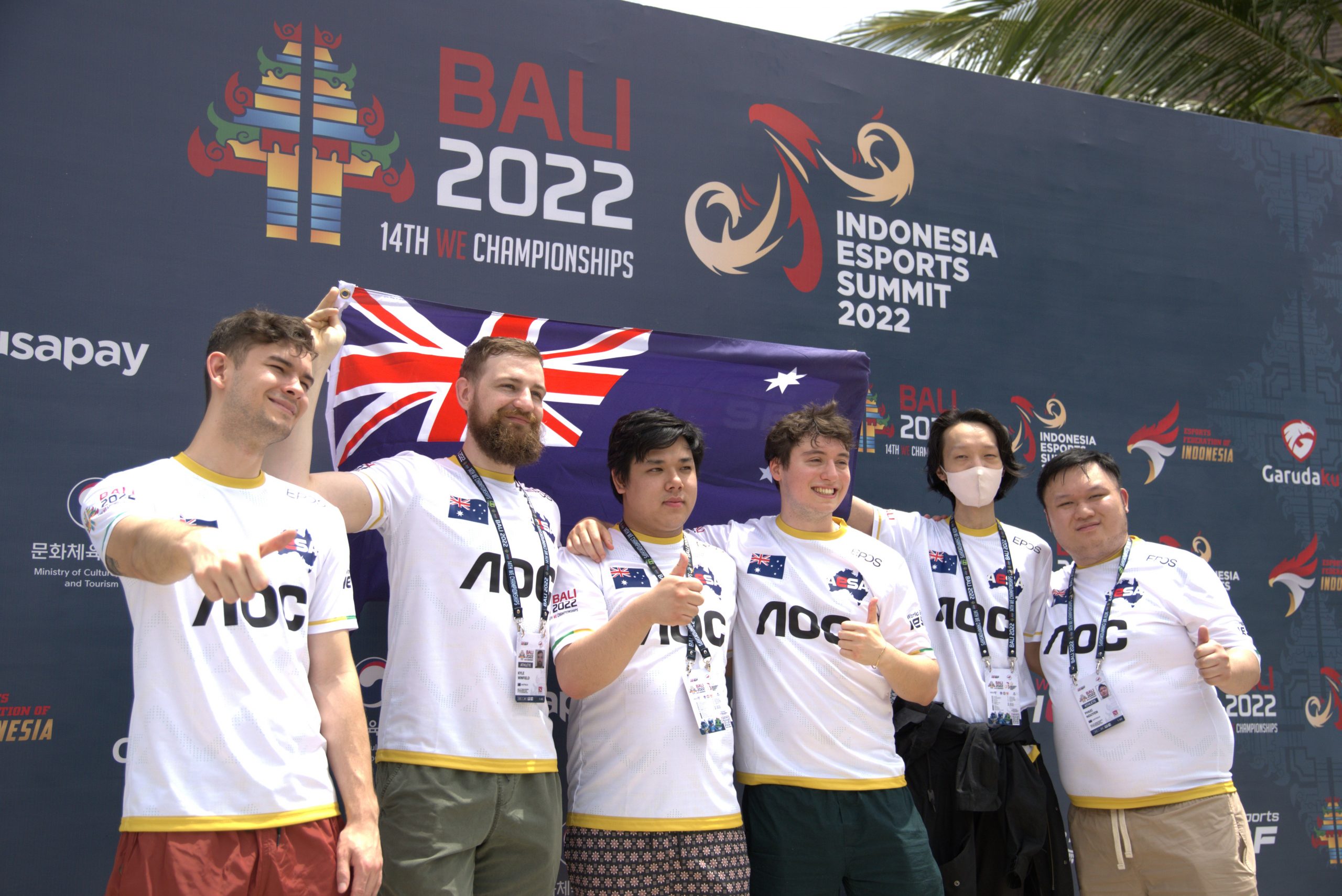 The final major event of the year was the Global Esports Games in Istanbul with over 60 countries sending athletes to compete across eFootball, Dota 2, PUBG: Mobile and Street Fighter V. Australia was to be represented in Street Fighter V by Travis "Styles" S whom unfortunately due to COVID was unable to attend leading to a forfeiture of Australia from the event.
The Global Esports Games was another great meeting of minds and passionate leaders from across the esports world complimented with a strong contingent of games industry representatives. These events are a great opportunity to engage with international counter-parts, build collaborative relationships and adopt learnings to bring home to Australia.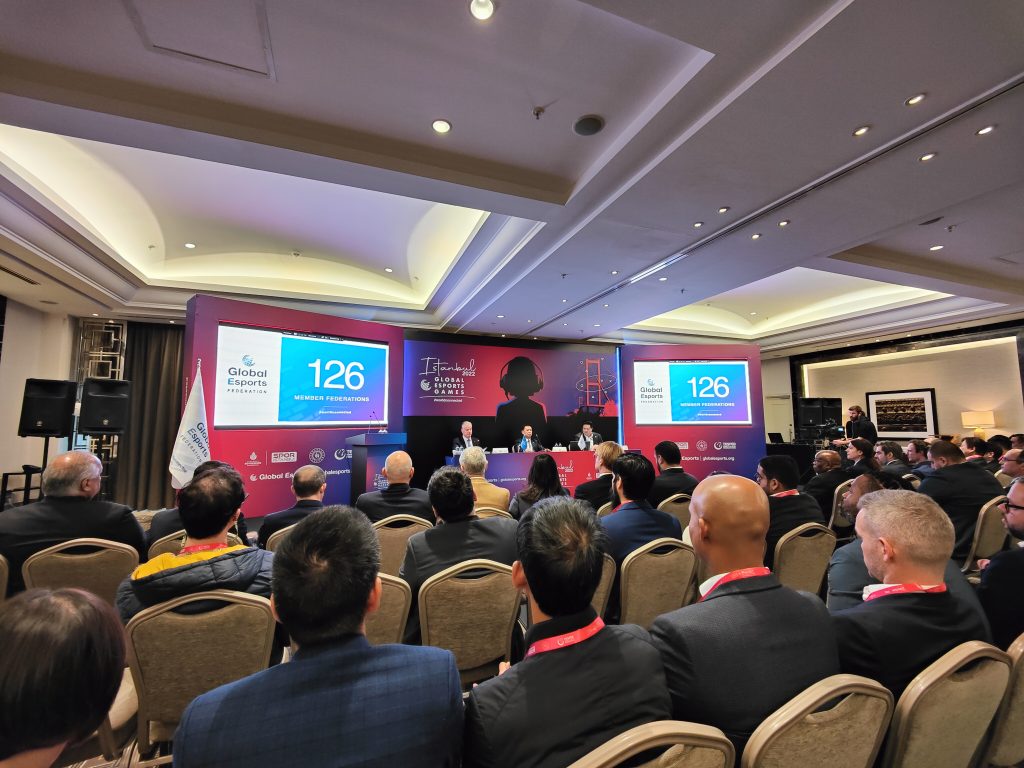 For 2023 the AESA is poised to grow and continue to build upon its successes. As the industry continues to nurture new talent and attracted participants, the AESA will work with this renewed interest to promote unity and deliver on major objectives that will include:
A fresh strategic vision leading up to 2026 with ;
Refreshing committees and industry participation;
Participating in the Olympic Esports Week;
Delivering national qualifiers and a national team to the 2023 Iasi 15th IESF World Esports Championships to be hosted in Romania;
Delivering national qualifiers and a national team to the 2023 Riyadh Global Esports Games;
Hosting the 2023 Esports Australia Summit
and much much more!
A special thank you to all those who came together over 2022 to contribute their time, expertise and passion for esports to the AESA. Including members of the board, players who participated in each tournament, the players who represented Australia on the world stage, and to all those both behind the scenes and in-front of the cameras that made 2022 possible.
I welcome the community to join me and the AESA board on this journey as we continue to see the esports industry thrive and evolve.
If you'd like to reach out to me feel free to contact me at darren@aesa.org.au