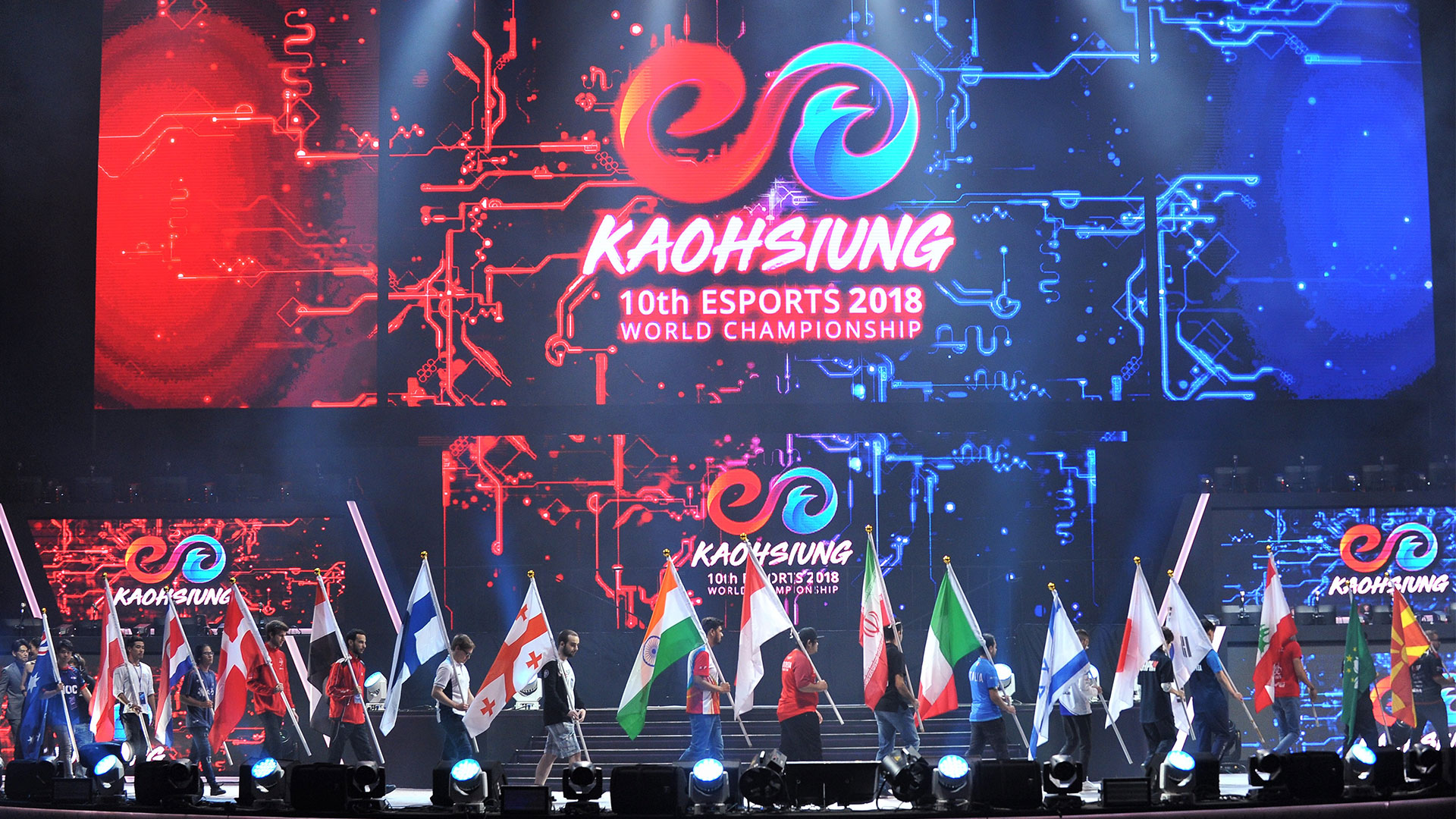 Team Australia has returned from the 10th Esports World Championship having placed overall 9th out of the 38 attending nations! The tournament was held in Kaohsiung City, Taiwan by the Chinese Taipei Esports Assocation and Olympic Committee from the 9th-11th of November 2018.
Each year the AESA hosts national trials to source Australia's best players who will represent the nation on the world stage! This year Tekken 7 was hosted by the Australian Esports League whilst the CS:GO and LOL qualifiers were hosted by a combined Animaga and MSY Technology Pty Ltd effort.
For 2018 Team Australia is proudly supported by AOC Monitor, OVO Mobile, D-Link Australia and New Zealand, Predator Gaming, CORSAIR and MSY Technology!
Photo album is available here: https://www.facebook.com/media/set/?set=a.2054005491286803&type=1&l=a76896dfaa
RESULTS:
CS:GO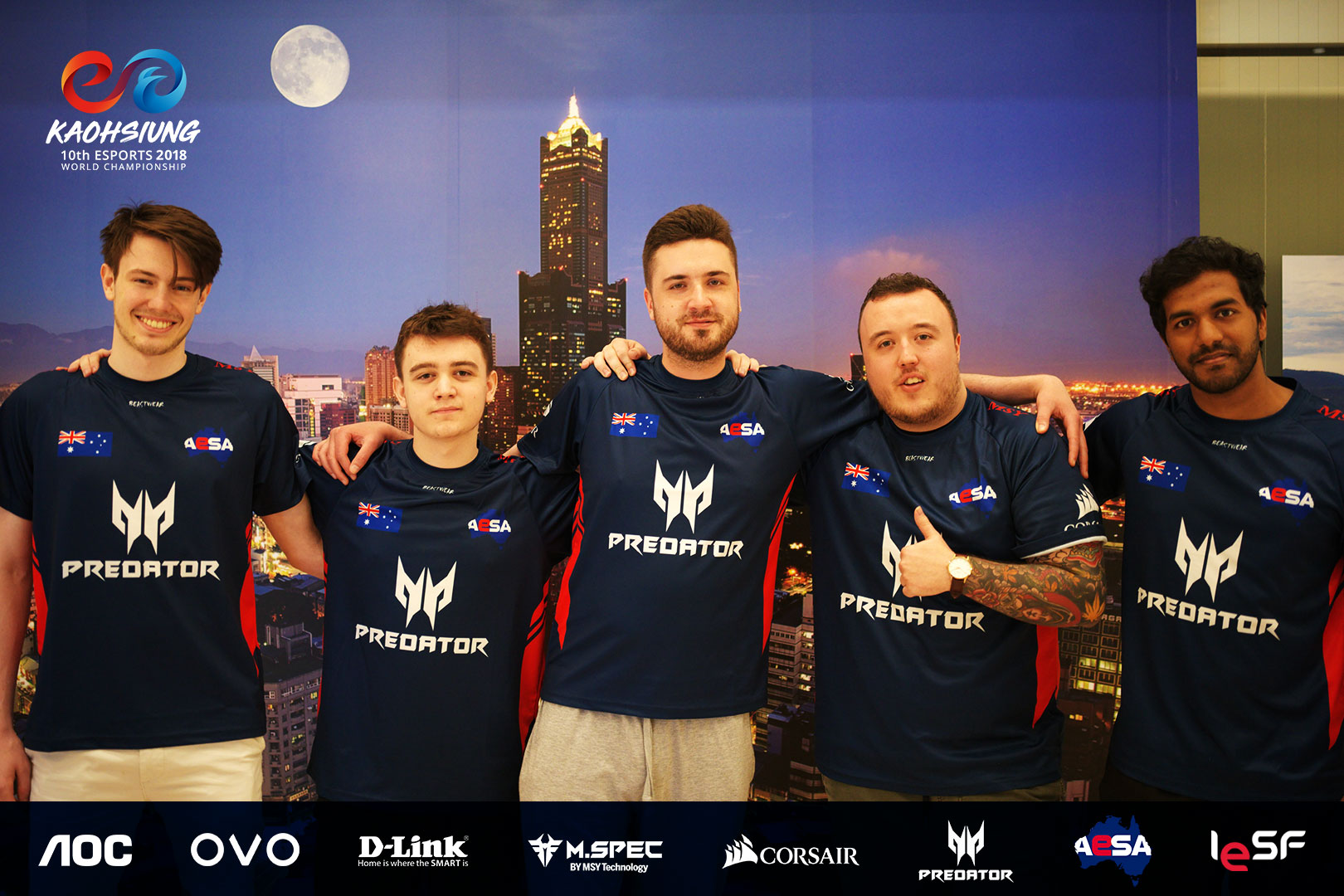 Australia represented by Chase 'Xtinct' Dickson, Callum 'bURNRUOk' Henderson, Mark 'deStiny' Kagan, Nikhil 'NikkeZ' Victor and Cooper 'void-' Farrell finished in 5th place overall after a solid effort over two days of competition.
Playing in Group A
Australia took down Nepal 1-0 and Georgia 1-0 but fell 0-1 against Serbia to round out Group A with a total score of 2-1.
Making it into the top 16 playoffs, Australia faced Sri Lanka in Round 1 beating them 2-0, however in Round 2 they faced a tough opponent in Sweden, initially taking the first map Sweden took the series 2-1 eliminating the CS:GO Australia squad in the top 8.
Tekken 7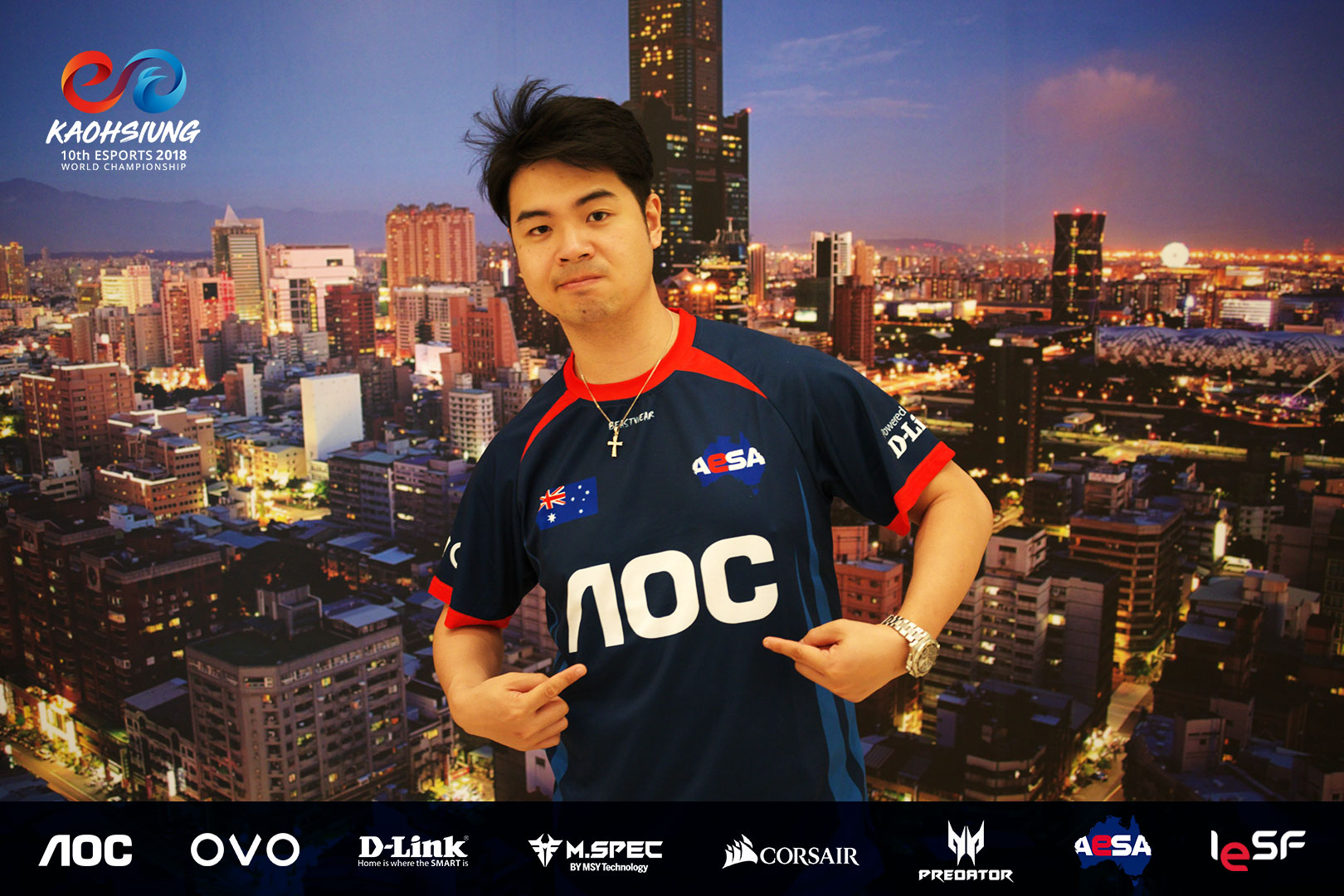 Australia represented by Dion 'Deeon Grey' Xu finished in 7th place overall after a brilliant run by Dion who fell to the ultimate winner from Saudi Arabia.
Playing in Group H
Australia dominated the group with a total score of 3-0 after taking down Georgia 2-0, Sri Lanka 2-0 and Serbia 2-1.
Making it into the top 16 playoffs, Australia overcame Tunisia 4-3 in a Round 1 close match but was ultimately defeated by Saudi Arabia 4-1 in Round 2 ending Australia's run in the top 8 of Tekken 7.
League of Legends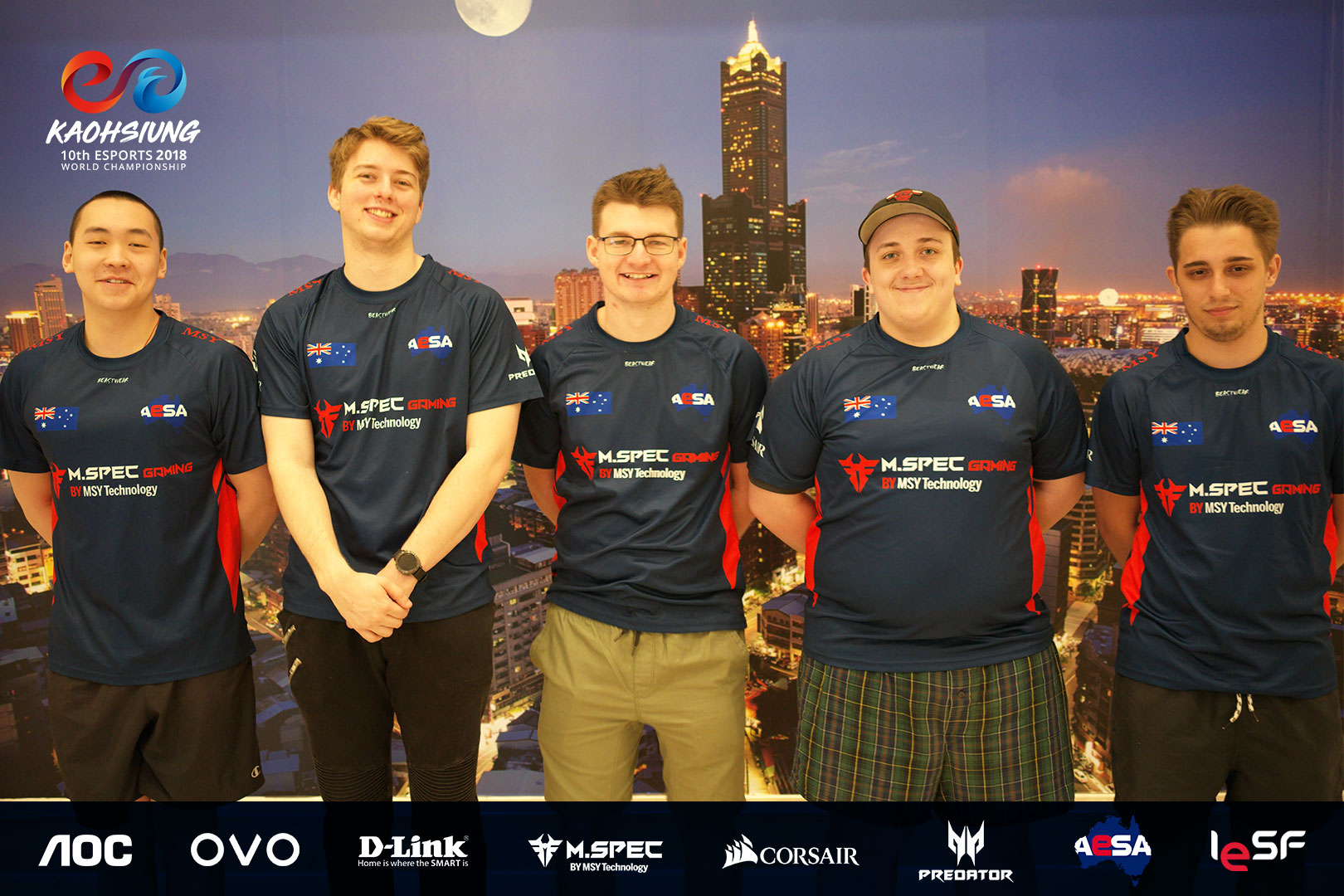 Australia represented by Joel 'Vek' Skewes, Zhi 'Dragkuu' Gou, Max 'Sizzle' Tranter, Bailey 'Hotchelli' McDonald and Marc 'Loneiy' Byrnes finished equal 9th-16th overall after coming undone in the top 16 playoffs.
Playing in Group G
Australia had a convincing start taking down Malaysia 1-0 and Iran 1-0 with a final score of 2-0.
After topping their group Australia faced the eventual runner's up team from Macau, China and fell 2-0 to be eliminated.
Team Australia was supported by additional staff including Reg Torr as team manager, Kieran Keys as CS:GO coach and Sarah Jae as team liaison.
The AESA is an independent, non-profit association launched in 2013 and is the official member for Australia at the International Esports Federation.
#esportsau #esports #TeamAustralia #gaming #csgo #leagueoflegends #tekken7