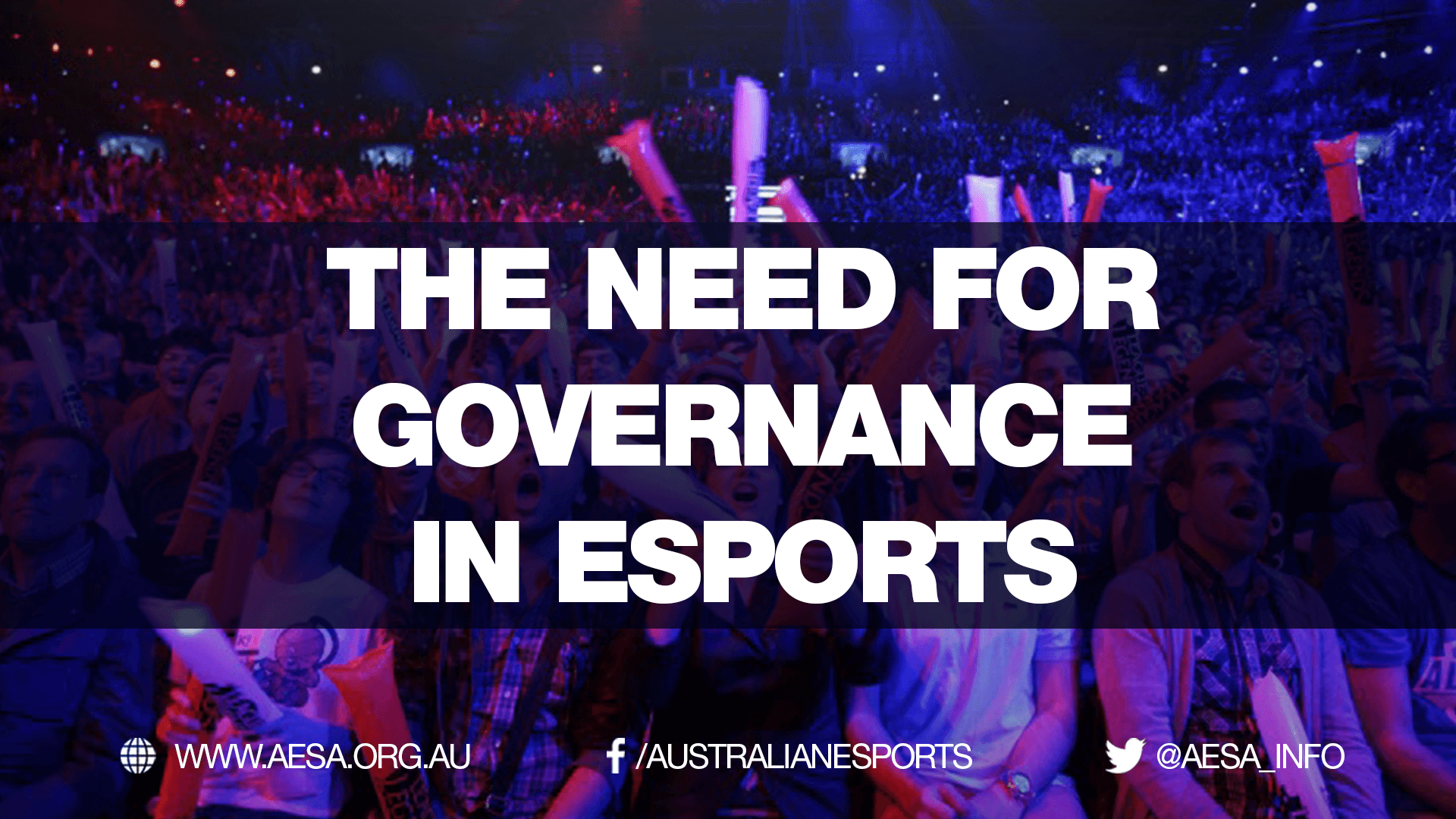 Recent events highlight the continuing need for a sound, clear governance model in esports.

The Australian Esports Association will release a draft Code of Conduct shortly.

Public consultation will be made available following release of the draft code, information to be released through social media and private mailing list.
Recently a group of well-known esports players have taken to social media as a last step resort following months of failed dispute resolution. The events, between a team's players and its management in Riot's Oceanic Pro League, are another example of the continuing need for a sound, clear governance model in esports.
The Australian Esports Association wishes to state it does not condone any conduct that negatively impacts athletes and players in esports or has the effect of bringing esports into disrepute. The esports industry must work to support the athletes who form the backbone of esports, whom without we would not have the esports industry we see today. It is these people the Australian Esports Association works to develop a sustainable esports industry in Australia for, to provide a safe environment with a clear framework of governance and policies that all individuals and organisations in Australian esports can adhere to.
The Australian Esports Association was established in 2013 with the goal of supporting the development of a sustainable esports industry in Australia. At the core of our values are the practice of good governance, integrity, fair play, and social responsibility among its members and industry. Our board of directors consists of members from both within and outside of esports and seek to develop best practice in every aspect of what we do.
As esports has grown and become more popular and complex, so too has its requirement for oversight. For players today, regard must not just be given to the rules of the game, but to obligations spanning event contracts, management contracts, team contracts and sponsor contracts.
We recognise self-regulation can only take the industry so far and see the need for the creation of an industry body that is able to act as a voice for its members and industry, as well as help guide the development of best practice policies in every aspect of esports.
The Australian Esports Association seeks to be this body and is active in the development of policies which provide all parties a resource to turn to when seeking best practice guidelines, codes of conduct, advice and, if required, independent and equitable dispute resolution services.
As a commitment to our goals, the Australian Esports Association will be releasing its draft Code of Conduct in the near future. To support the development of the code we will be holding a public consultation process and seeking feedback from the community.
As we continue to work toward creating a sustainable platform for esports to grow in Australia we encourage anybody seeking advice or assistance to contact the Australian Esports Association either through our website, Facebook, Twitter or email us directly.
Email: info@aesa.org.au
Attention: The Australian Esports Association
Subject: The need for governance in esports
Download a pdf copy of 'The Need For Governance In Esports'.