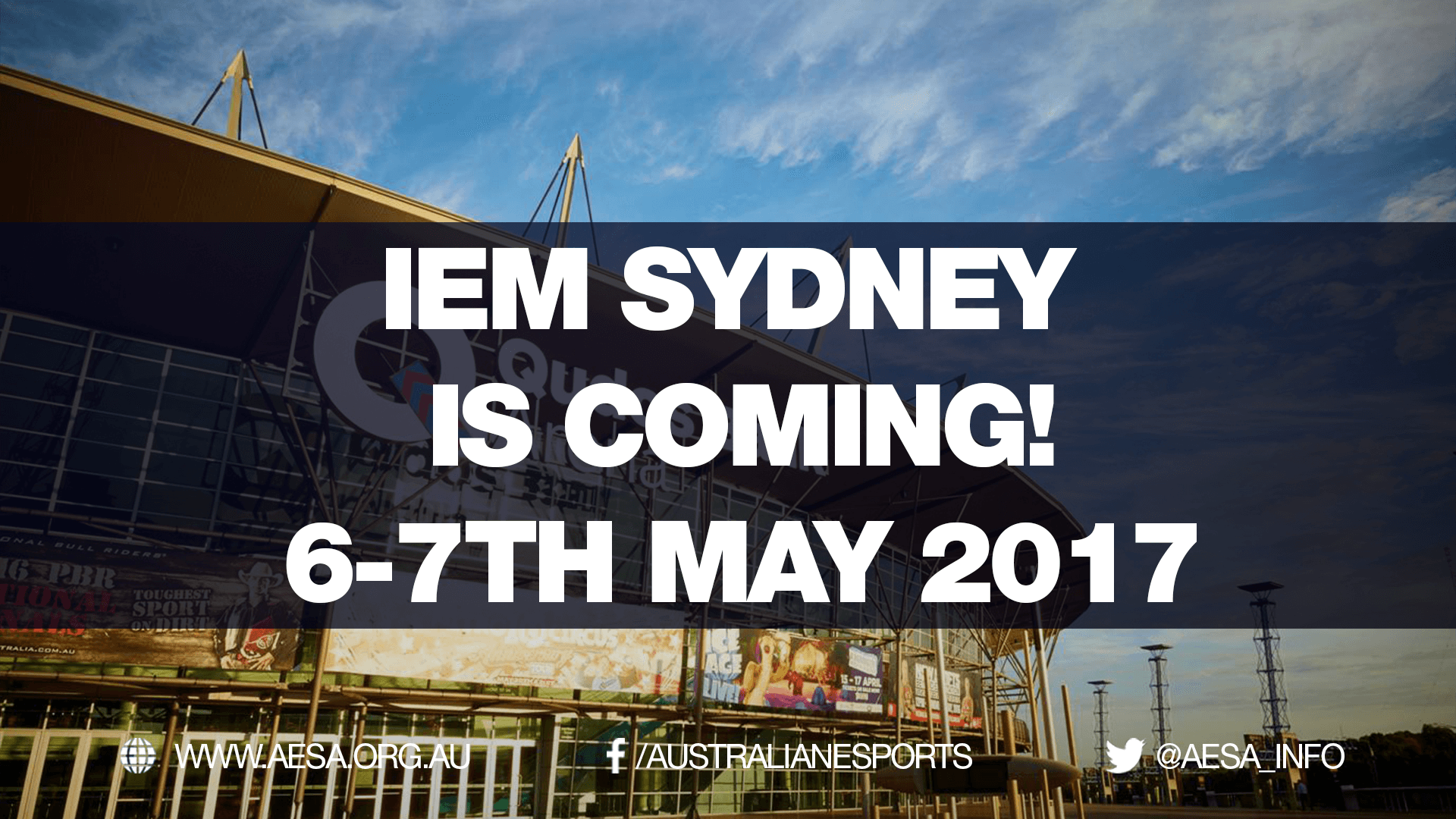 ·        Largest CS:GO event in Australia to date

·        Seven international teams with one slot for a local Australian team

·        Qudos Bank Arena, May 6th – 7th 2017
One of the largest esports event to tour the world, the Intel Extreme Masters, which has wowed crowds at every event is set to come to Sydney, Australia later this year!
Featuring seven international teams for Counter-Strike: Global Offensive and one domestic slot available through a qualification process.
This will be the first stop of the IEM season 12, hosted at Sydney's Qudos Bank Arena, IEM Sydney will run for two days giving fans access to global talent and an impressive event for the local esports community to enjoy.
The total prize pool up for grabs is USD $200,000 prize pool making it the largest live spectator CS:GO event to grace our shores.
International talent includes Astralis, FaZe Clan, Team North, OpTic Gaming, SK Gaming, ViCi Gaming and Renegades who are arguably Australia and New Zealand's best CS:GO team.
Tickets will be available from 10am (AEDT), March 13th through ticketek for the general public, with early pre-sale for Telstra customers and ESL CS:GO Fan Club members.
For more on the event and ticketing, head to https://www.intelextrememasters.com
The social media hashtag for this event will be #IEMSydney
You can follow the Intel Extreme Masters at https://www.facebook.com/iem/ or https://twitter.com/IEM
Follow the Australian Esports Association at our facebook page: https://www.facebook.com/australianesports or our twitter page: https://www.twitter.com/aesa_info
If you have other esports news to share with us please contact us via email: info@aesa.org.au
With attention to:
The Australian Esports Association