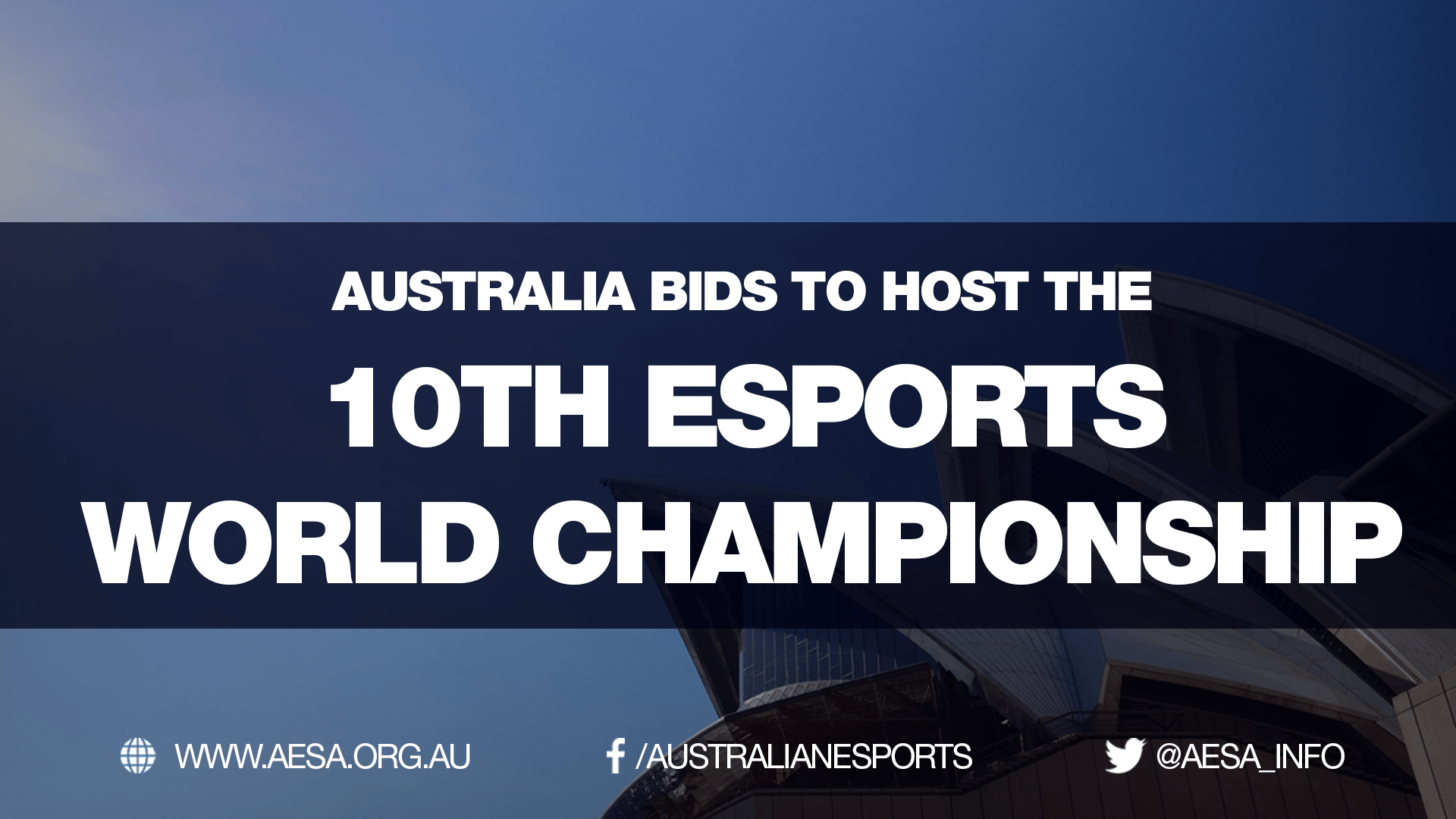 The board of the Australian Esports Association is investigating a bid to host the 10th Esports World Championship in a major Australian city in 2018. The Esports World Championship is an annual event organised by the International Esports Federation (IeSF), a non-profit esports organisation with a global vision for esports recognition.
The Esports World Championship sees national teams meet in the host city to compete in a number of game titles for prestige, prize and medals. Each national team is determined through an open for all qualification process to encourage the best of each nation to represent their country.
The 10th Esports World Championship marks the decade anniversary of the International Esports Federation, now comprising of over 40 national members, 25 of which enjoy official recognition by their respective governmental sports and Olympic authorities.
The AESA is working with interested parties in preparing the bid for a major Australian city to be the host in 2018. A successful bid by the AESA includes ensuring partnership with Government and VISA access for all athlete's, which will provide a boon for the local esports industry by further legitimising and affording more credibility to esports in Australia. Hosting the Esports World Championship will see over 500 athletes and international delegates from over 40 nations traveling to Australia, bringing with them fans including economic and tourism benefits to the host city.
The bid must be completed and submitted to the IeSF by the 30th September 2017.
Following this deadline the IeSF board will review all bids with the decision announced at the Closing Ceremony of the 9th Esports World Championship.
Previous Esports World Championships have been hosted in the following cities, with Australia placing 9th overall at the 8th Esports World Championship in 2016:
For 2017, the 9th Esports World Championship will be hosted in Busan, South Korea from the 8th-12th of November 2017 with two confirmed game titles being League of Legends and Counter-Strike: Global Offensive. It is anticipated that over 500 athletes from 46 nations will participate this year. This year's national qualifiers for Australia will be announced by the AESA shortly.
If you or your organisation are interested in finding out more, participating or assisting in the bid for the 10th Esports World Championship, please contact us via email: info@aesa.org.au
With attention to:
The Australian Esports Association
Subject:
10th Esports World Championship Bid
Show your support for Australian esports and follow the Australian Esports Association at https://www.facebook.com/australianesports and https://www.twitter.com/aesa_info