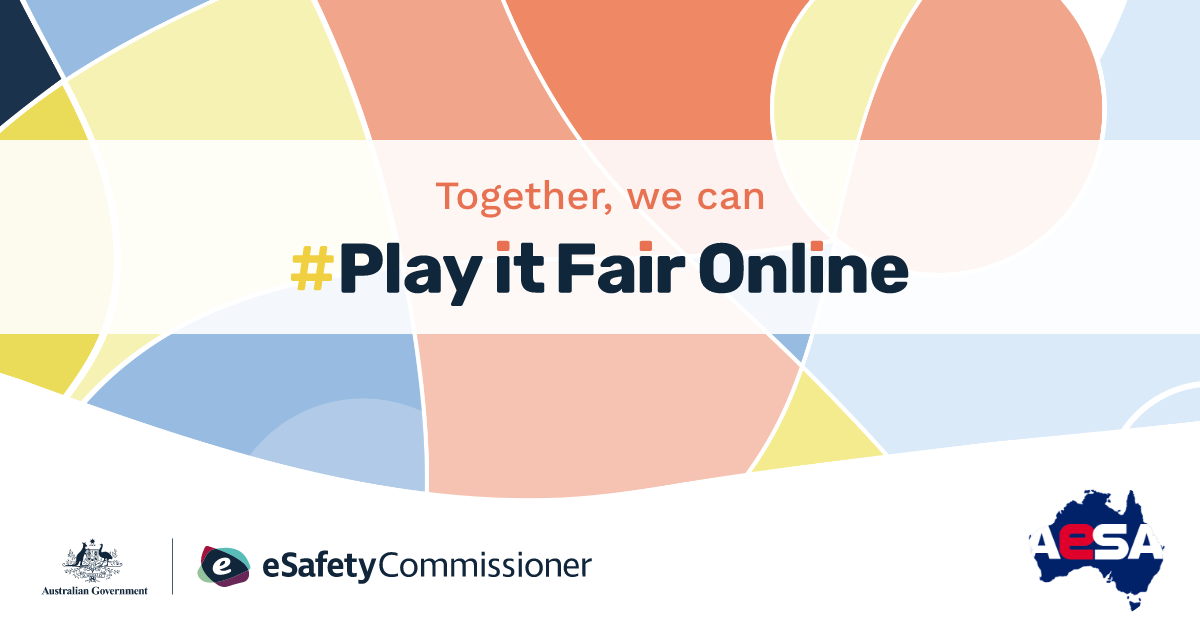 The eSafety Commissioner and Australia's major sporting organisations have joined forces to address online abuse, including racism, sexism, and homophobia, targeted at athletes in a signed statement to manage the risk of online abuse in sport.

Read more: https://www.esafety.gov.au/educators/corporate-and-community-education/playitfaironline
eSafety and 24 sporting organisations came together to discuss online abuse in sport at a roundtable this week and have all signed the Online Safety Statement of Commitment in response to athletes and staff across all sporting codes being increasingly subjected to high levels of serious online abuse.
eSafety Commissioner Julie Inman Grant said although sport in Australia is usually a powerful community builder, online interactions with athletes are not always positive.
"Where once fans were limited to yelling their encouragement or venting their frustrations from the stands or at their TVs, today social media allows people to anonymously communicate abuse directly to athletes. This abuse can be unrelenting and is often personal in nature," Ms Inman Grant said.
"In recent times we have seen female athletes, those from Aboriginal and Torres Strait Islander and diverse cultural and multilingual backgrounds increasingly becoming the targets of unimaginable online abuse, hatred, misogyny and racism."
Ms Inman Grant said athletes are already under a tremendous amount of pressure to be at the top of their game. To then have to deal with serious and harmful online abuse can have devastating impacts on a person's wellbeing and their sense of safety.
"Athletes are role models in our communities who are expected to be in the spotlight as part of their job and it's important that we have policies and practices to protect them from the online abuse that is levelled at them," Ms Inman Grant said.
"I commend the Australian sporting community in coming together to work with eSafety to ensure athletes and staff across all sporting codes have a safe and secure online work environment."
The Online Safety Statement of Commitment has been signed by some of Australia's most revered sporting codes and organisations. By signing this statement they are committing to:
Drive positive change and actively support the work of the eSafety Commissioner to help keep all Australians, from grassroots to professional athletes, staff and officials, safe online.
Draw upon the eSafety Commissioner's resources to support, train and implement prevention strategies to support athletes and staff who are targets of online abuse.
Ensure internal policies and processes are in place to support athletes and organisations to report online abuse.
Support the eSafety Commissioner's research agenda to inform future strategies and initiatives to protect those who are most at risk online.
Help to actively promote the principles of online safety through social media channels and communications campaigns.
Find out more about the #PlayItFairOnline campaign.
For more information / arrange an interview, please contact:
Email info@aesa.org.au