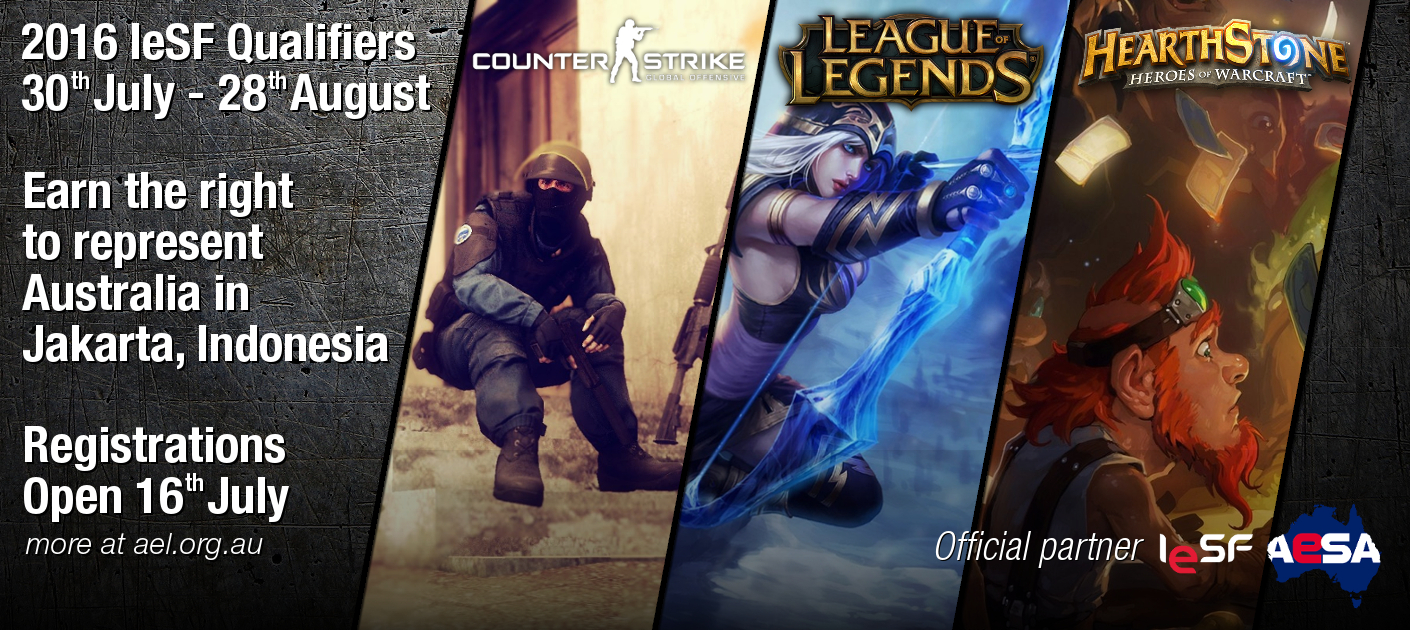 Australian Qualifiers event information for the 2016 International eSports Federation (IeSF) World Championships has been released.
Teams and players will be placed into groups of four and play through round robin best of two matches to determine the best team in each group. These teams will progress forward into the quarter finals single elimination bracket and play best of three matches until the top four teams have been determined.
The top four will then compete in the Grand Finals over the weekend 27-28th of August.
For Counter-Strike: GO and Hearthstone the Grand Finals will be held live in Sydney, with the top four teams invited to participate.
For League of Legends the Grand Finals will be held online.
For further details about prizes and how to register visit the Counter-Strike: GO, Hearthstone and League of Legends event pages.
We look forward to seeing participants register on the 16th of July with matches scheduled to begin on the 30th of July.
To read about the IeSF World Championships please see the previous article posted here.
You can follow the Australian eSports Association on facebook and twitter.
To find out more about the Australian eSports League you can visit www.ael.org.au or follow them on facebook and twitter.