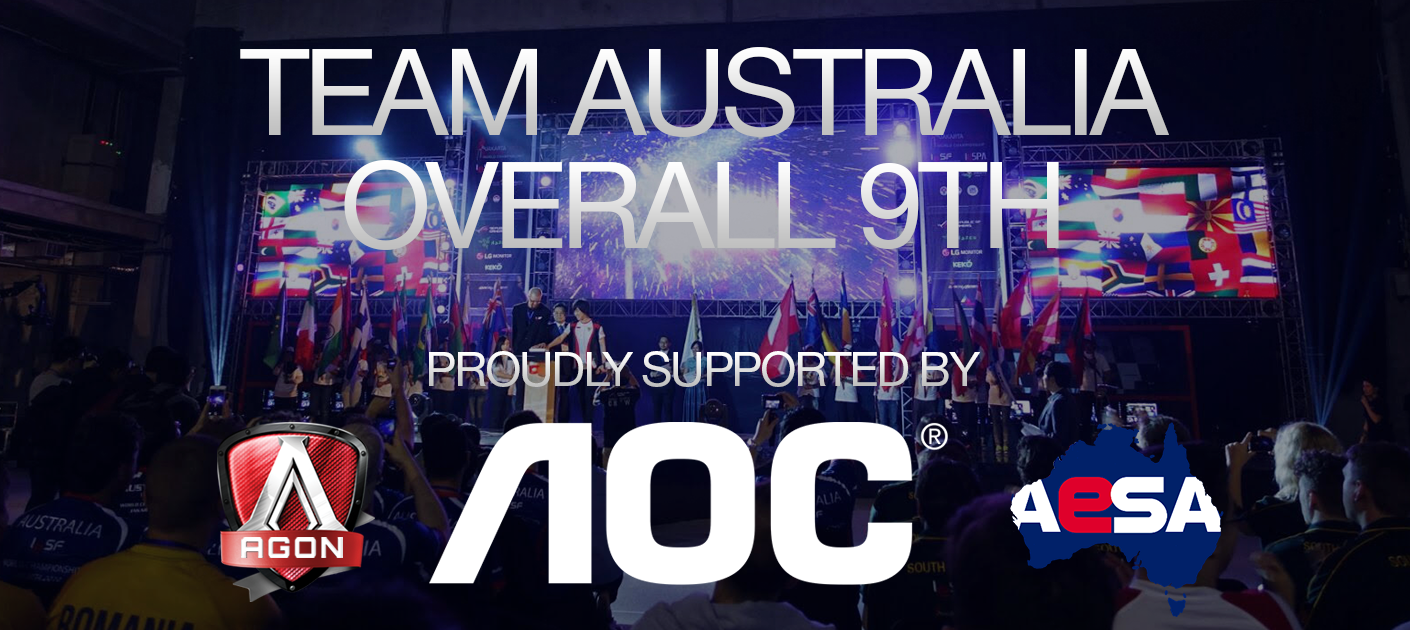 Team Australia have placed overall 9th after facing off against 37 other nations at the 2016 International eSports Federation (IeSF) World Championships in Jakarta, Indonesia.
Now in its eighth consecutive year, the 2016 World Championship organised by the International eSports Federation (IeSF) and hosted by Indonesia at the Ancol Beach City Auditorium in Jakarta saw Team Australia compete against 37 other nations in three titles from the 6th-9th of October. Titles being played this year include Counter-Strike: Global Offensive, Hearthstone and League of Legends.
Nations competed for a share of $54,000 USD spread across the three titles in additional to national prestige. The overall winner was South Korea, followed by Finland in second and Austria in third.
Team Australia was proudly supported by AOC and the Australian eSports Association, AOC have released their new range of 144 hertz gaming monitors with further details available at http://www.aocgaming.com.au/
In League of Legends Team Australia was represented by from left to right: Jonothan 'bluz0r' Cannon, Vincent 'gunkrab' Lin, Luke 'clown syndrome' Duske, Paris 'SOULI' Sitzoukis, Stewart 'Flick' Riesenweber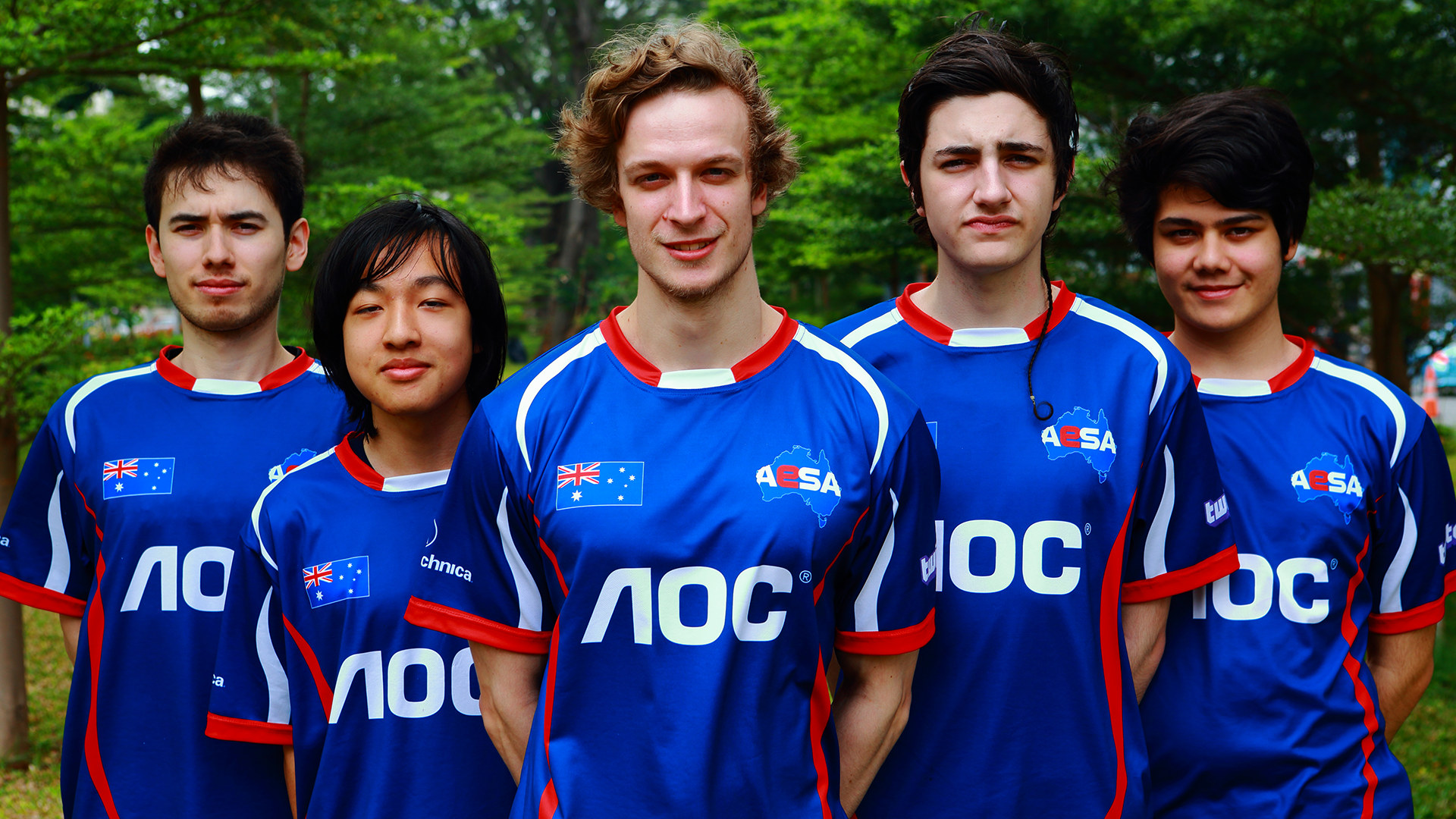 The team played in Group A with a 5-0 result finishing as the first seed with the following results:
Win over Macedonia
Win over Macau
Win over Sweden
Win over Switzerland
Win over China
In the Quarter Finals they faced Philippines in a best of three and fell 2-0 placing equal 5th-8th overall.
In Counter-Strike: Global Offensive Team Australia was represented by from left to right: Sam 'jokes' Molan, Travis 'wizard' Richardson, Stuart 'sonic' Rayner, Jesse 'InfrequeNt' Barker, Jay 'liazz' Tregillgas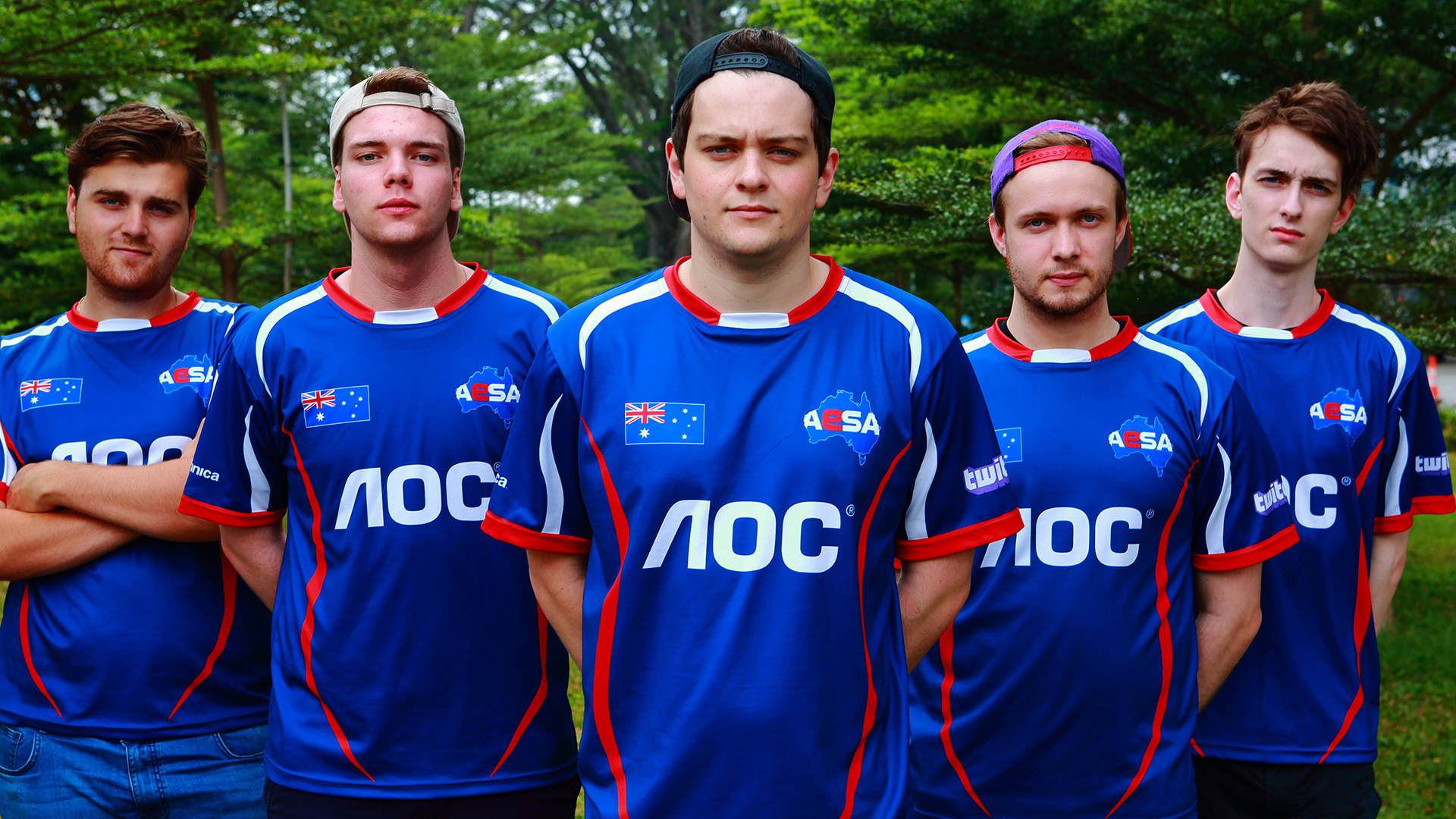 The team played in Group B with a 3-1 result finishing as second seed with the following results:
Win over Philippines 16-13 on Dust 2;
Win over Italy 16-13 on Train
Loss to Finland 9-16 on Train
Win over Tunisia 16-8 on Mirage
In the quarter finals they faced China in a best of three falling 16-4 on the first map Mirage and 16-1 on the second map Cache, placing equal 5th-8th.
In Hearthstone Team Australia was represented by Kelson 'MrLego' Barber: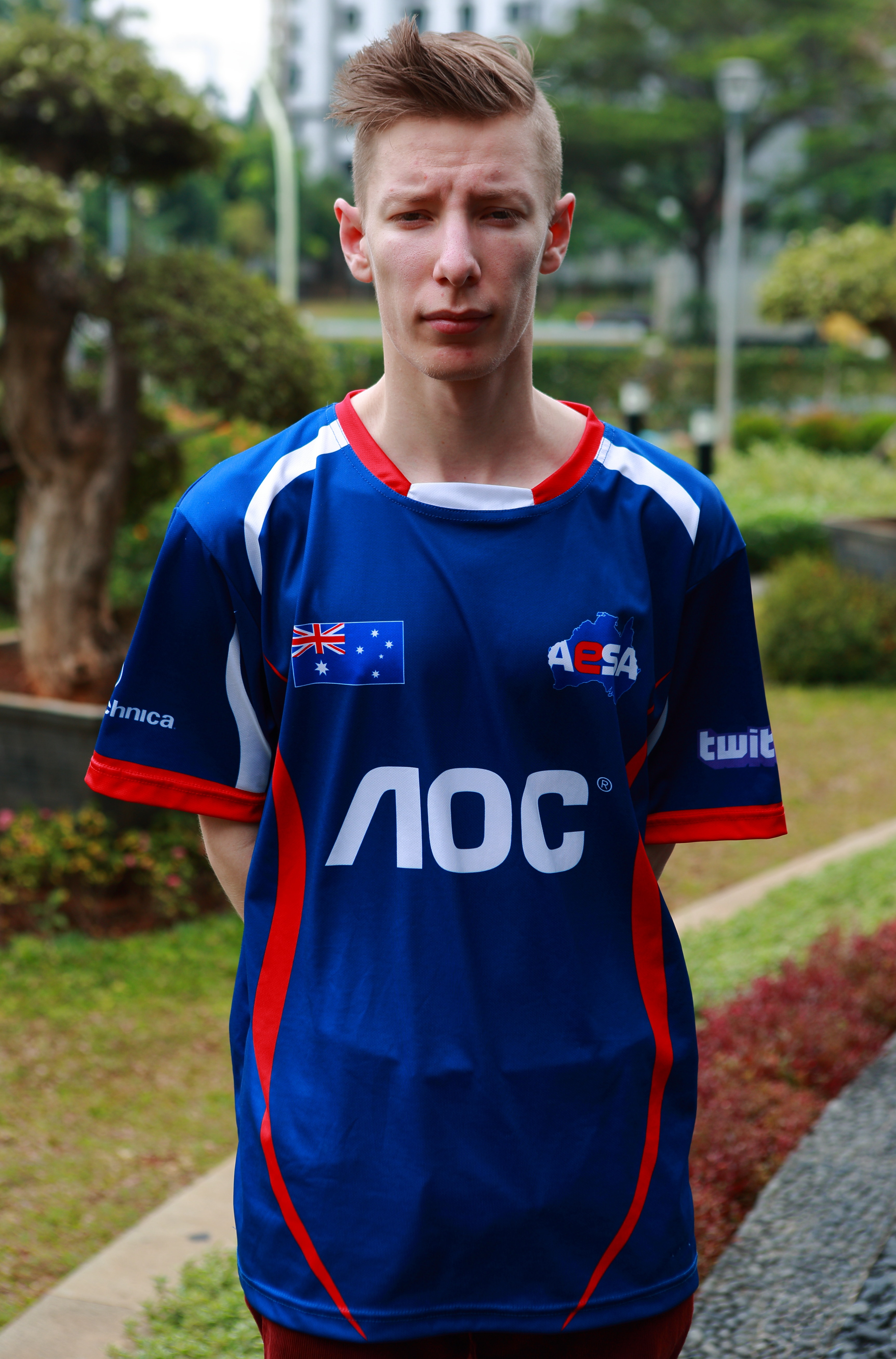 He played in Group D and fought valiantly to place as the 5th seed with the following results:
Win over South Korea 2-1
Win over Switzerland 2-1
Loss to Azerbaijan 1-2
Loss to Macedonia 1-2
Loss to Macau 1-2
Loss to Finland 0-2
This year's World Championship was held in conjunction with the 6th TAFISA World Sport for All Games which is arranged by the United Nations Educational, Scientific and Cultural Organisation (UNESCO) and the International Olympic Committee (IOC). Placing eSports alongside traditional sporting events, one of the many goals for the IeSF.
Established in 2013 the AESA is the official member representing Australia at the IeSF. The AESA is working with federal government agencies to formally recognise eSports, with a focus on developing Athlete welfare, rights and support.
The IeSF is currently comprised of 45 member nations, 23 of which are fully recognised national government agencies, with the core goal of developing policy and regulation for eSports across the globe. With the added goal of promoting and elevating eSports into traditional sports societies such as the Olympics.
ESports is one of the fastest growing social phenomenon in the world with the audience growing from 90 million in 2014 to 115 million in 2015. It is anticipated that by 2019 this audience will exceed 130 million, anticipated to grow from USD 500 million in 2015 to a USD 1.1 billion industry in 2019.
The Asia Pacific region accounts for 44% of this market of which Australia sits in a prime position to participate in this audience as a global leader in eSports.
You can follow the Australian eSports Association on facebook and twitter.
To find out more about the Australian eSports League you can visit www.ael.org.au or follow them on facebook and twitter.